Helping Your Elderly Parents Downsize: A Financial Guide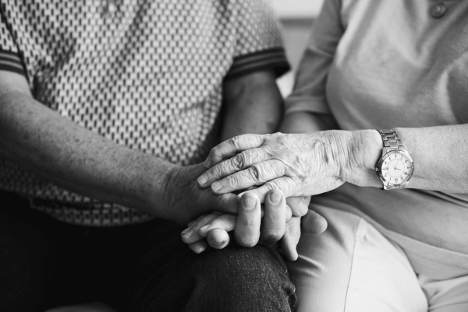 There's no question that moving elderly parents is a lot of work. Not only must you convince your aging parents that moving is the right call, but you also have to sort through a lifetime of stuff to decide what's worth keeping. It's a physically and emotionally taxing process, but there's one challenge of senior downsizing that's often overlooked: It's expensive.
From the costs of selling a home to the high price of senior living, moving elderly parents comes with a lot of financial questions. If you're in charge of a parent's move and unsure where to start, use these resources to budget for the big transition.
What Is Their Home Worth?
4 essential steps to determine a home's value.
How much will I make selling my home?
Should I fix up my house or sell it as is?
Hidden Costs of Selling a Home
Understanding real estate commissions: Who pays?
How much are closing costs? Plus: How to reduce closing costs.
8 smart ways to pay for home renovations.
Tax aspects of homeownership: selling a home.
Home Loan Options for Retirees
How to get a mortgage during retirement.
Mortgage assistance programs for veterans.
Who uses a reverse mortgage to purchase a house?
3 reasons why renting can be smarter than owning a home in retirement.
Review the latest listings in your area.
Paying for Long-Term Care
Calculate the cost of care in your area.
6 options to fund long-term care in retirement.
How Medicaid spend down helps seniors qualify for long-term care benefits.
How to Budget for a Move
How much does it cost to move?
How a senior move manager can help your parents relocate.
8 smart ways to save on moving costs, according to pros.
Before you dive into the downsizing process, get yourself organized. Navigating financial matters is easier when you're prepared, so gather the documents you'll need to sell your parents' home, get quotes from contractors and moving companies, and talk to a financial planner to decide the best way to pay for senior living. With the right resources and the right pros behind you, you can tackle your parent's downsize with confidence.
Disclaimer: Dakota View Realty & Auctions does not recommend or refer clients to any product or service, nor do we receive compensation, for the content of this article. This content is for informational purposes only and its presence on our site does not indicate an endorsement.
442625 N Shore Dr, Lake City, SD 57247, USA
Beds:

2

Bath:

1

Sold Properties
Details